Austin's State Parks
The Lone Star state, Texas, is full of state parks that provide activities such as swimming, fishing, boating, canoeing, horseback riding trails, ATV trails, camping and the like.  The Austin area is home to several state parks including McKinney Falls state park, Lockhart state park, and Bastrop state park.
McKinney Falls State Park
Just in the heart of Austin is McKinney Falls state park.  This state park offers camping, hiking, mountain biking, road biking, picnicking, fishing, and wildlife observation.  In addition, the park has a swimming area located in Onion Creek.  McKinney Falls state park participates in the Tackle Loaner Program, ranger guided nature walks, and an Outdoor Kids Club.
Lockhart State Park
Just south of Austin is Lockhart state park located in Lockhart, TX.  Lockhart state park offers picnicking, camping, fishing, hiking, a nature study, and a staff-operated nine hole golf course.  There are golf club and electric cart rentals available as well.  The Lockhart state park was built by the Civilian Conservation Corps or CCC.
Bastrop State Park
Located in Bastrop, TX the park offers backpacking, camping, picnicking, canoeing, swimming, golfing, wildlife viewing, and hiking.  Bastrop state park rents canoes and barbecue pits.  Bastrop state park was also built in the 1930s by the CCC.  Unfortunately, wildfires in the area took out many of the beautiful pines in September of 2011.  The "friends of the lost pines state parks" is a nonprofit group that has and continues to fundraise for both Bastrop and Buescher State Parks.  Although the park is still recovering, most activities are now open.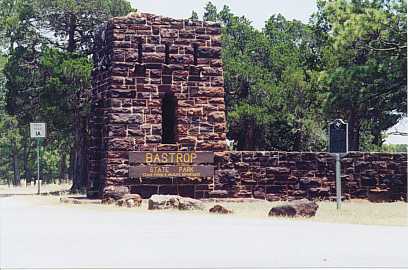 For more information about Green Army Pest Control, visit www.greenarmypest.com. Follow Green Army's news & updates on our Facebook and Twitter Fan Pages!